Featured
For Sale
Kerrs Mill Road Lots
Description
Located minutes from the seaside community of Wallace on the North Shore, these lots are conveniently located close to the warmest waters north of the Carolinas, a popular golf course and loads of winter activities, including Ski Wentworth – really the best of all seasons.
Six newly surveyed wooded lots are being offered, each with enough space to allow privacy without having the burden of too many acres to maintain.
Lot#1 – PID 25511312–1.69ac +/- $22k + HST
Lot#2 – PID 25511320–1.85ac +/- $26k + HST
Lot#3 – Coming soon!
Lot#4 – Coming soon!
Lot#5 – PID 25511353–1.91ac +/- $26k + HST
Lot#6 – SOLD 🙂
Nearest civic number is 689 Kerrs Mill Rd.
5 min to Wallace River Golf Course
7 min to Wallace
8 min to Wallace Bay National Wildlife Area
13 min to Fox Harbour Provincial Park
14 min to Pugwash – Sheryl's Bakery, Farmers Market, Thinkers Lodge & Amenities
16 min to Jost Vineyards
18 min to Vista Bella Cidery; Northumberland Links Golf Course; Fox Harb'r Resort
19 min to Gulf Shore Provincial Park
19 min to Ski Wentworth & High Head Hike
23 min to Blue Sea Beach Provincial Park
23 min to Village of Tatamagouche, TataBrew, Farmers Market & Amenities
68 min to PEI Ferry at Caribou
75 min to Confederation Bridge to PEI
80 min to Halifax International Airport OR Moncton Airport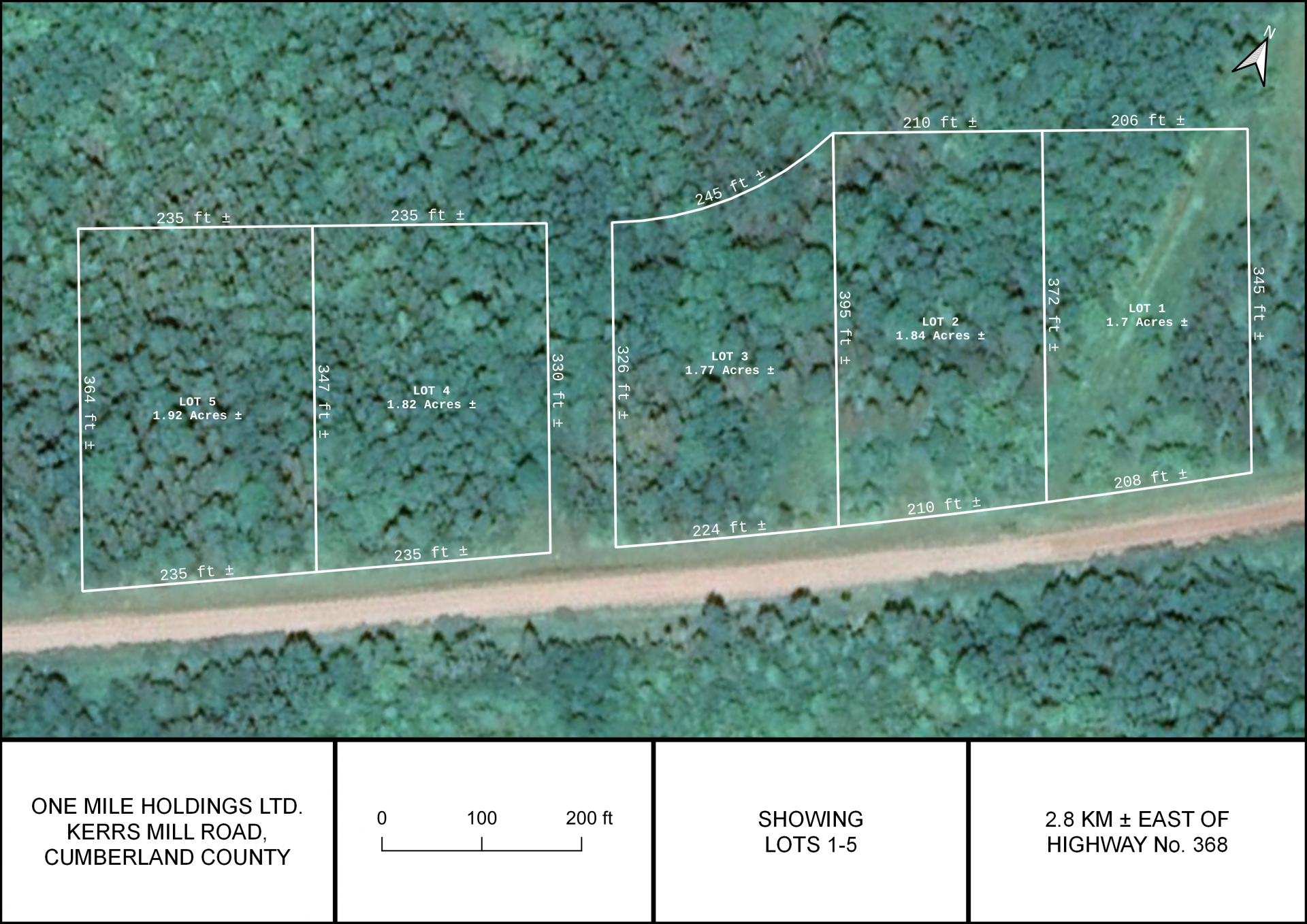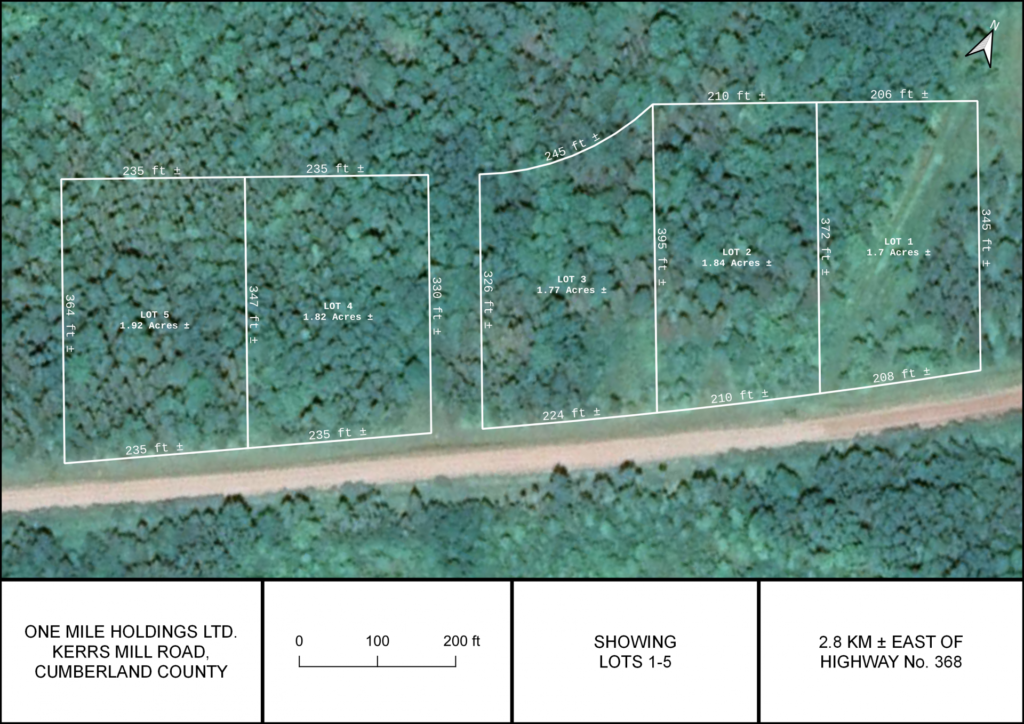 Property Features