For Sale
Tatamagouche Mountain Lots
Description
Looking for the perfect spot to build a weekend getaway or year-round home? This might be a good fit for someone who loves the outdoors. Snuggled in between the Willow Church Road and the Kavanaugh Mill road, these lots boast a stunning view and numerous options for outdoor recreation, not to mention being in a great location – in 15 minutes you could be in the vibrant Village of Tatamagouche with its weekly Farmers Market, award-winning craft brewery, artisans and many amenities, or downtown Earltown with its wonderful General Store, eating pancakes at Sugar Moon Farm or hiking on the various trails.
In about 20 minutes you could be working on your tan at Rushton's Beach Provincial Park or enjoying the Wentworth Valley, including Ski Wentworth. Truro is 40 minutes away while Halifax International Airport is 75 minutes away.
These lots have been migrated, newly surveyed and boundary lines cut out.
Lot 4 – PID 20495032 – 2.36 ac +/- $27k + HST
Lot 10 – PID 20495057 – 3.47 ac +/- $27k + HST
Lot 11 – PID 20495065 – 2.26 ac +/- SOLD
Lot 12 – PID 20495073 – 2.49 ac +/- $22k + HST
You'd be welcome to go have a look
The lots are located across from "123 Kavanaugh Mill Road, Tatamagouche Mountain"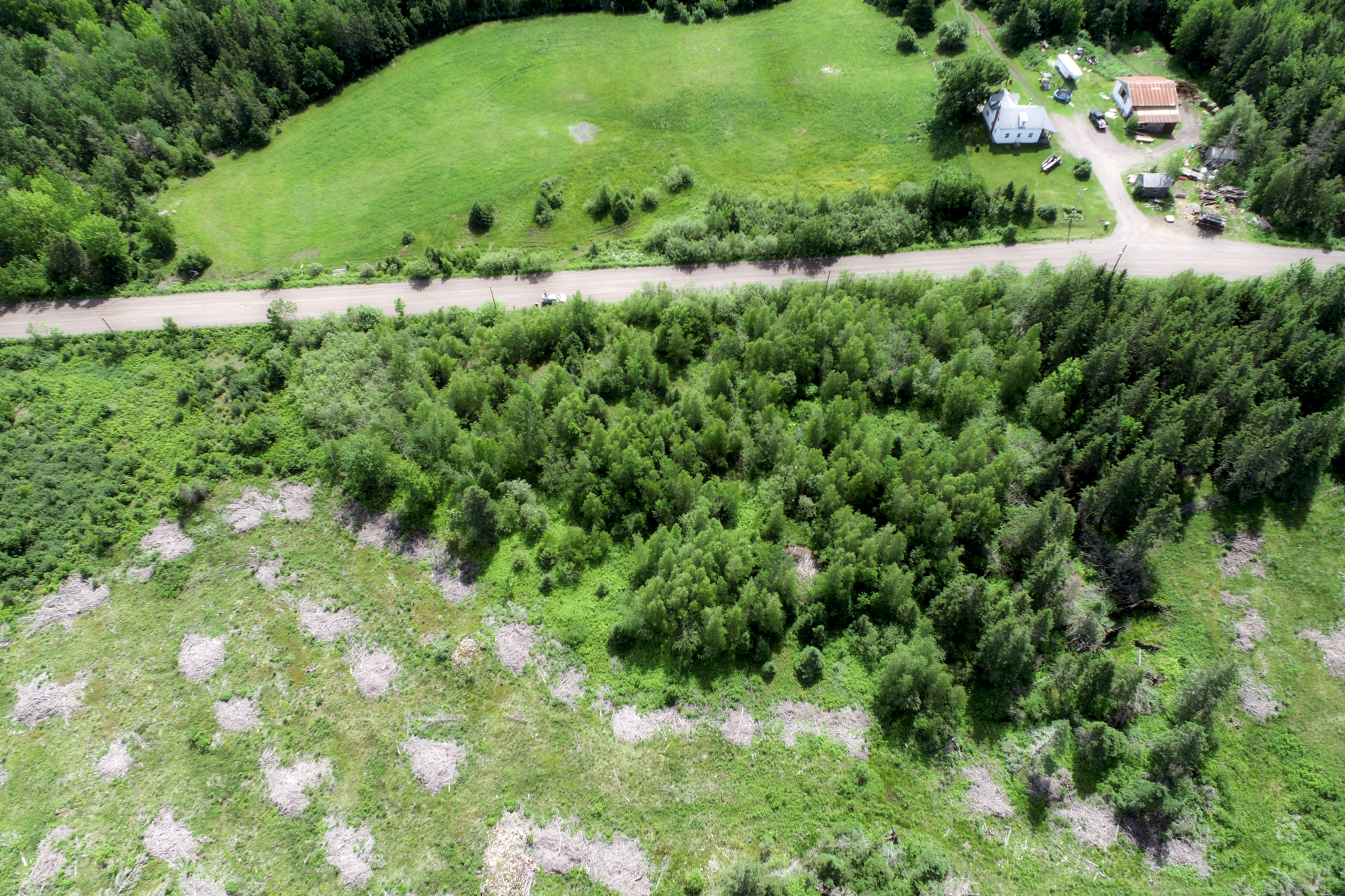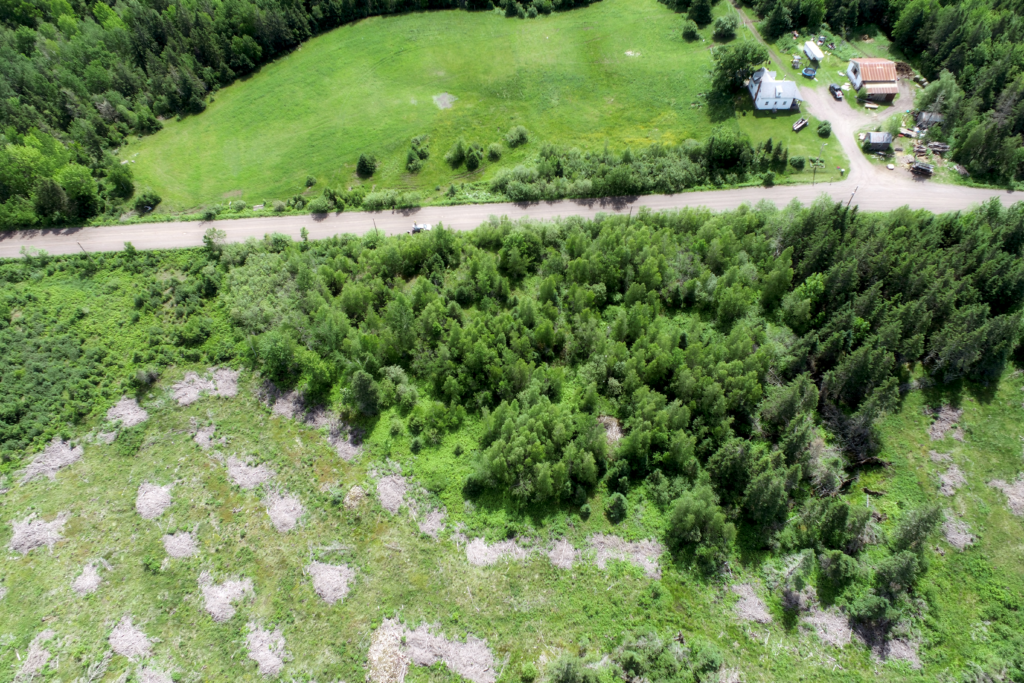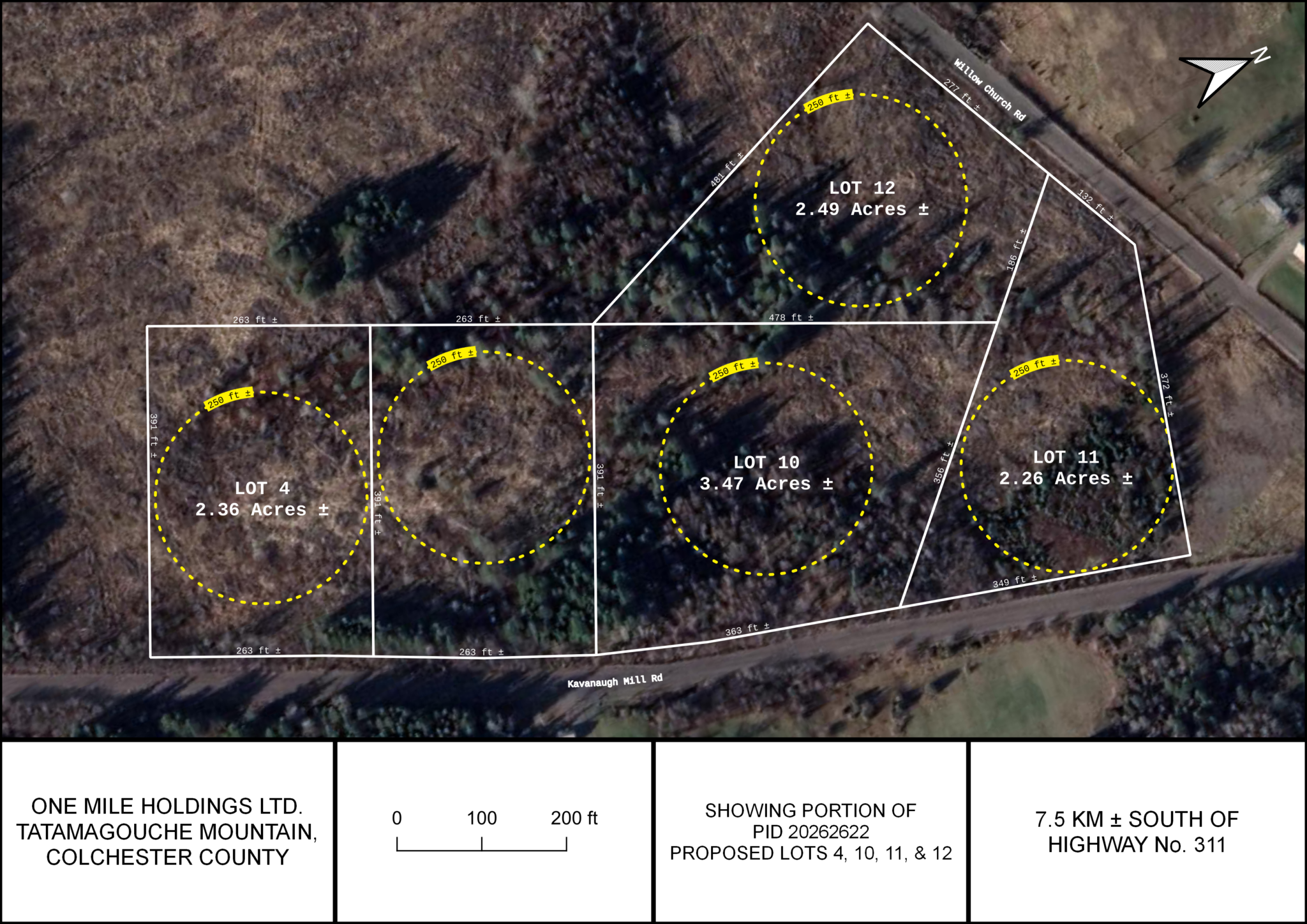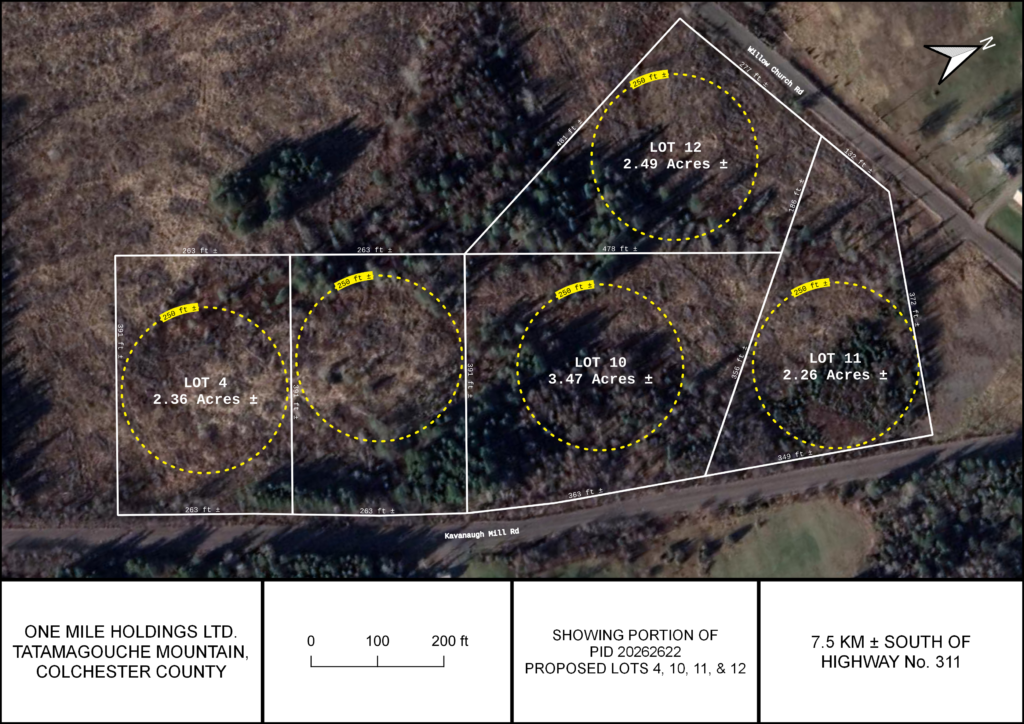 Property Features